By Paul Edwards, Fairfield Books, pp 335, £22, ISBN 9781915237101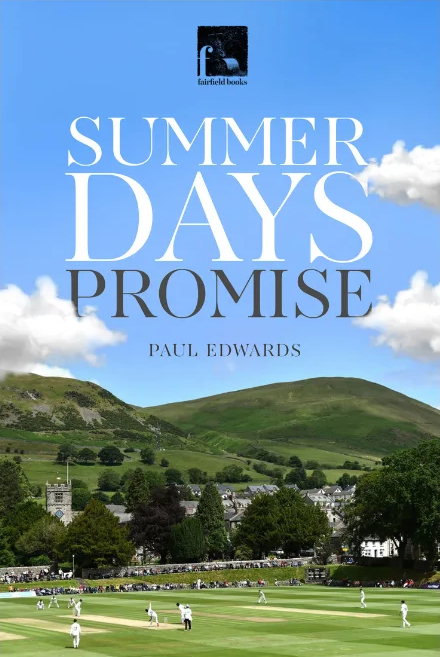 Paul Edwards is a freelance cricket writer who has contributed articles to a wide range of publications, with his principal home being the website Cricinfo, where he delivers regular match reports much in the style of the old-fashioned press reporter of the past – which for the avoidance of doubt is intended as a compliment. This substantial book is a collection of such reports from the last fifteen years, arranged thematically. Early articles focus on the unique events of 2020 and the differences from, as well as the similarities to, the cricket that was played just before and during the two World Wars. There are also sections on 'Matches from the Day' (glances back into the past, some of it very recent), an account of a Test match at Headingley in 2019 (with an element of serendipity and some remarkable prescience), and even the occasional book review.
The core of Edwards' writing is on county cricket, and there is a splendid selection of essays on this subject. I particularly enjoyed his account of what became known as 'Shantry's match', an end-of-season clash between Worcestershire and Surrey in which both sides were chasing promotion in 2014. The effect is heightened by reproducing each essay as it originally appeared, so the twists and turns and sheer unpredictability of that extraordinary match are fully absorbed by the reader. While he describes the play in some detail, his accounts are not technical or analytical, being memorable more for the capture of atmosphere and place, never more so than in the four essays recording the 2018 fixture between Kent and Sussex at Tunbridge Wells.
Edwards has a wide vocabulary which he is not afraid to use, often to great effect. I wonder how many writers would be comfortable describing a stroke by Felix Organ as being given 'the full diapason'. And he has a wonderfully subtle sense of humour; his reference to Jeremy Benton as 'almost a utility cricketer' is particularly felicitous.
Back in the days when newspapers used to cover cricket in detail, the quality of that coverage, and sometimes of the individual writers, would determine some readers' choice of paper. I would not be at all surprised if some cricket lovers' choice of website was not similarly swayed by the quality of writing on offer from Paul Edwards. Some other books from this quarter may be more important or contribute more original research. However, no other book in recent months has brought me more enjoyment.
Richard Lawrence (The Cricket Statistician, Winter 2022)