29 March 2020
Thank you, Philip!

After serving on the ACS's General Committee for a total of 41 years, Philip Bailey has now stood down from that position – for the time being at least.
Philip will be known to many of our members as the statistical power behind many thrones, both inside and outside the ACS. There is no doubt that, without his efforts over all this time, the ACS would not be the flourishing and respected organisation that it is today.
We feel sure that all members would like to join with the Committee in giving our grateful thanks to Philip for all that he has done for the Association over the years.
He is not leaving us altogether, though, and we are very pleased that he will continue to undertake all the many tasks, outside his committee role, that he carries out on the ACS's behalf.
A fuller thank-you to Philip, and a suitable presentation, will be made at the rearranged AGM in due course.
Keith Walmsley
Chairman
21 March 2020
Can you help with our new research projects?
Stuck at home, with no cricket to watch, and looking for something to do?
The ACS is launching a new series of collaborative research projects, and we need our members' help.
The internet provides access to a huge number of local newspapers, without having to go to the library, so you can get involved even if you're self-isolating. Among the subjects we want to work on are women's cricket (compiling a definitive list of major domestic matches), league cricket, national competitions, research into county committees, scorebooks (where are historic scorebooks kept?) and several more. We're open to further suggestions!
For more details on what we're planning and how you can help, read Peter Griffiths's proposals which include contact details for the project co-ordinators.
21 March 2020
Brooke-Lambert Trophy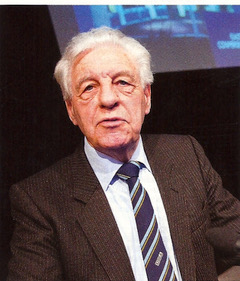 We are delighted to announce that Eric Midwinter has been awarded the Brooke-Lambert Trophy for the Statistician of the Year.
Sadly, he could not be presented with the trophy amid the applause of our members, as the AGM on 21 March has had to be postponed because of the Covid-19 emergency.
But you can read the Hon. Secretary's citation explaining why Eric has earned the award, and Eric's response, here.
Eric has also sent us a shortened version of the talk he was due to give after the AGM, entitled Cricket in My Life, in which he expounds on the significance of cricket and comedy in his own life and popular culture.
8 January 2020
Neil Beck
We are sorry to report the death of Neil Beck, one of our earliest members, on New Year's Day. Many will remember Neil for his cricket book shop at the County Ground at Hove.
28 October 2019
Members' Email Forum moves to Groups.io
The ACS has moved its members' email forum to Groups.io, following the announcement that Yahoo Groups, our previous forum host, was removing the web-based elements of their service. For instructions on how to join the new forum, go to the page on the Members' Email Forum in the Members Area. Any member who does not have the password for the Members Area should contact webmaster@acscricket.com.
11 September 2019
Kit Bartlett
The Association regrets to report the death of Kit Bartlett, one of our founder members, on 6 September. He served on the committee from 1995 to 2006 and edited the Famous Cricketers series.
4 August 2019
Former ACS President MJK Smith honoured at Edgbaston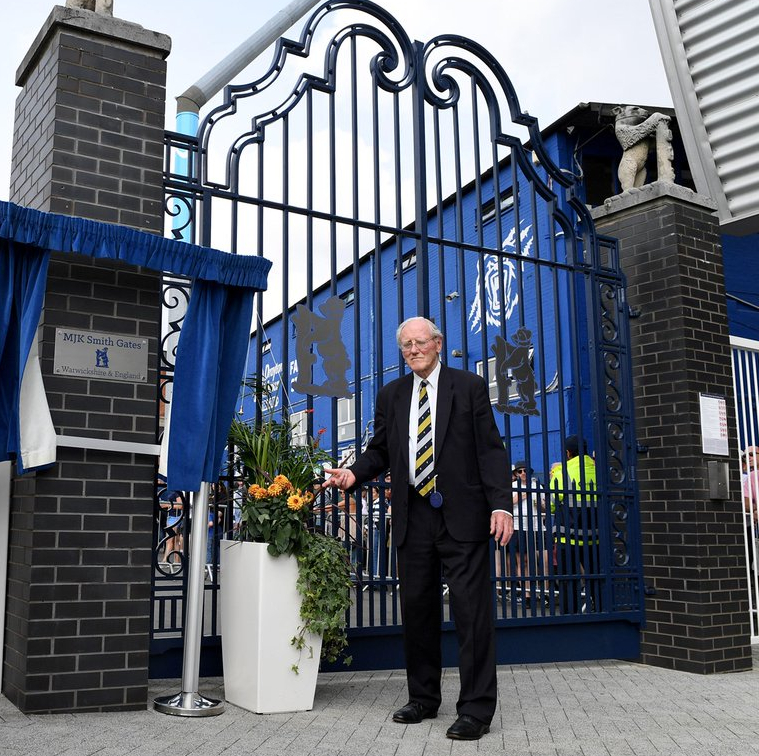 We are delighted that Warwickshire CCC has named a set of gates at Edgbaston after MJK Smith, who served as a very popular President of the ACS from 2007 to 2017. The gates were officially opened on 4 August during the Edgbaston Ashes Test.
MJK is best known as a former captain of Warwickshire and England. He played 50 Tests between 1958 and 1972, half of them as captain, and 637 first-class matches in all, scoring 39,832 runs at 41.84, which put him 18th on the all-time list for career runs. He served as Warwickshire's chairman from 1991 to 2003, became the ICC's first referee in the Australia-India series of 1991-92, and managed several England tours.
29 December 2018
ACS stalwart Peter Wynne-Thomas awarded BEM
We are delighted that former ACS Secretary Peter Wynne-Thomas was awarded the British Empire Medal in the New Year's Honours list, in acknowledgment of his services to cricket and the community in Nottinghamshire. A founder member of the ACS, Peter served as Secretary from 1974 to 2006. One of England's most eminent cricket statisticians and historians, he has published around 30 books, and is also famous as Nottinghamshire CCC's librarian.

England Test all-rounder Enid Bakewell, whose biography by Simon Sweetman we published in 2018, was also honoured with an MBE. Coalminer's Daughter is available from the ACS Shop.
29 November 2018
Congratulations to Jeremy Lonsdale
We are very pleased to announce that the ACS publication A Game Taken Seriously: The Foundations of Yorkshire's Cricketing Power by Jeremy Lonsdale was on the final shortlist for the British Society of Sports History's prestigious Lord Aberdare Literary Prize for books published in 2017. This is an outstanding achievement – congratulations, Jeremy!
1 November 2017
County Cricket: Sundry Extras
The Research Section of the ACS website now contains County Cricket: Sundry Extras, an interesting piece of research by David Jeater. It gives biographical details of over a thousand county cricketers, some well-known but many not, with achievements in areas of public life away from cricket, including fields administrative, commercial, cultural, judicial, military, political, professional and sporting.
David has put Sundry Extras together over several years; he says that many ACS members have contributed to it in one way or another, and wishes to thank all those who can see in the list some of their own findings.
8 October 2017
Brian Heald
We are saddened to report the death of Brian Heald, one of the ACS's original members, who served the Association as a committee member and in numerous other roles. He was made an Honorary Life Member at the AGM earlier this year.
21 November 2016
Dennis Lambert
The Association is sorry to announce the death of Dennis Lambert, one of its Founder Members. In October 1972, Dennis Lambert and Robert Brooke placed an advert in The Cricketer, asking anyone interested in forming a 'Cricket Statisticians Association' to get in touch. Dennis became the ACS's first Secretary and was Chairman from 1979 to 1981.