A tribute from Julian Lawton Smith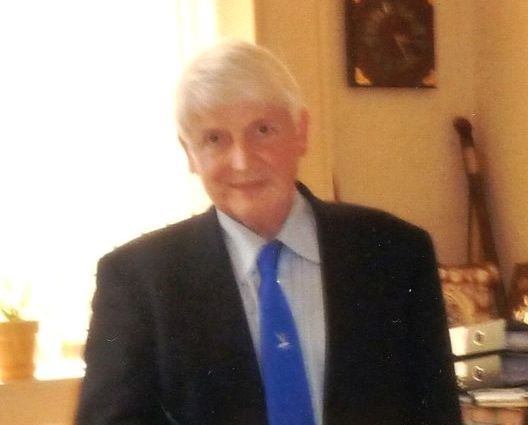 Tony Webb, one of the founder members of the ACS in 1973, will always be remembered for establishing the Minor Counties Match Scores research project, which was to become the largest project ever undertaken by the Association. Over two decades, it produced an annual for every Minor Counties season from 1895 to 1914, followed in 2022 by a book summarising those 20 seasons.
When the project started in 1999, it was Tony's intention to cover the entire history of the Minor Counties Championship, but it soon become apparent that this would not be feasible. The effort required to produce authoritative match scorecards for the period before the First World War was far greater than imagined.
This was primarily due to Tony's insistence on quality. Acting as a clearing house for all the scores, Tony left no stone unturned in trying to resolve any unknown data or discrepancies. His tenaciousness in filling gaps such as incomplete fall-of-wicket data, missing initials, ground information, and other items was rewarded with more accurate and complete information than one could have reasonably hoped to attain. He embellished each annual with an increasing amount of other valuable information: good examples of this are the summaries of MCCA committee meetings and biographical portraits of notable Minor County players.
Tony's ground-breaking work was recognised by the ACS in 2005, when he was named Statistician of the Year, and in 2012 he was elected as only the seventh Honorary Life Member of the Association.
Tony edited the first 12 Minor County annuals, until the diagnosis of a degenerative neurological disease forced him to stand down in 2011.
His legacy will endure in the vast amount of information that he assembled over the years. Tony's files (some 300 of them) stretch through to 2004 and, thanks to the tremendous efforts of Pete Griffiths, most years have been digitised and are available via the ACS website. They are an invaluable source to any future researcher.
To give an indication of the size of this amazing archive, I estimate that it contained approximately 90,000 photocopies of newspaper reports – all neatly identified and filed. I strongly recommend a brief look at the website to appreciate the scale of this unique research into the game at the level just below first-class cricket.
In my opinion, his work places Tony alongside cricket's other great researchers, Arthur Haygarth and Frederick Ashley-Cooper.
Julian Lawton Smith succeeded Tony Webb as editor of the Minor Counties series.