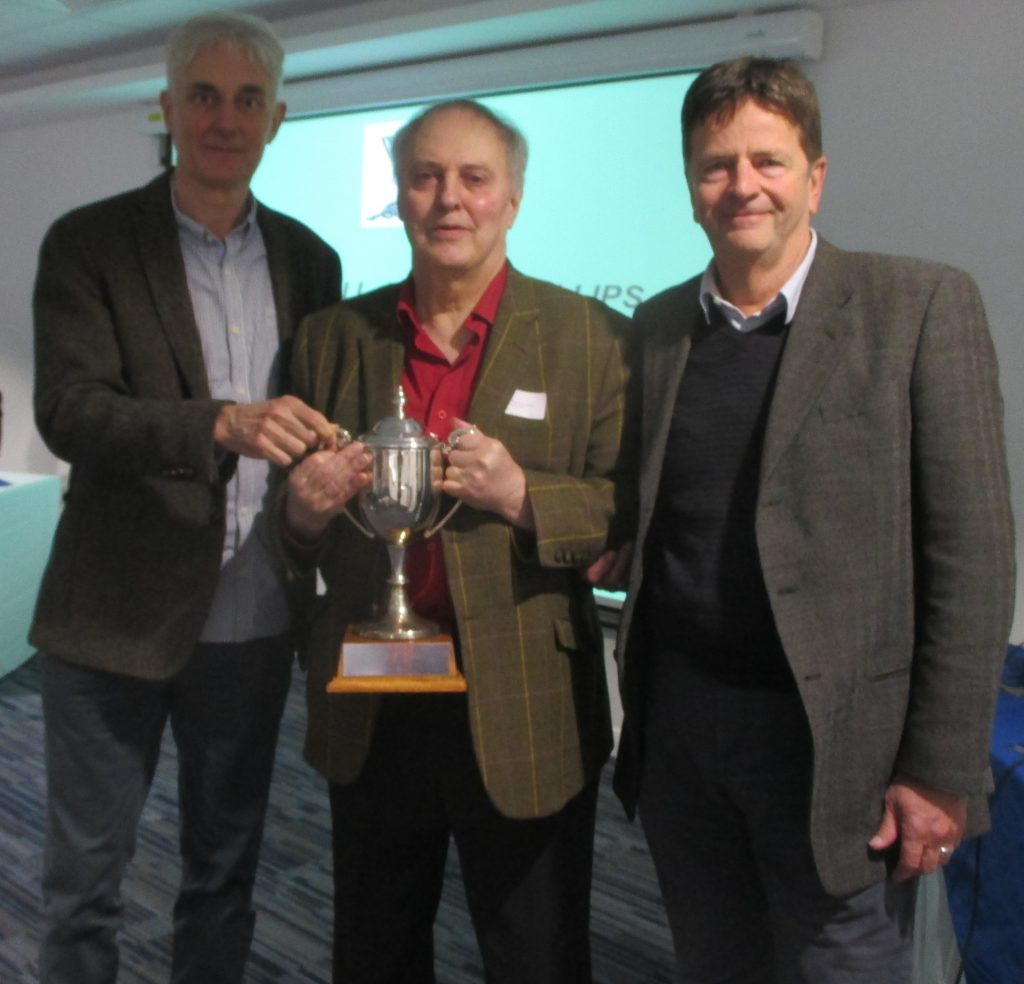 Stephen Hill and Barry Phillips were presented with the newly-named Brooke-Lambert Trophy for the Statistician of the Year at the ACS's AGM in March 2017.
They received the award for Somerset Cricketers 1882-1914, published in 2016, which provides thorough, but lightly-written and entertaining, biographies of all the 227 cricketers who played in a first-class match for that county before the First World War, complete with a photograph or an autograph – and usually both – of every one of them. It is intended to be the first of three volumes, with the second bringing the story up to the Second World War.
The credited author of the work is Stephen Hill, already a published author in the world of fiction, but making his first venture into writing about cricket. He has at all times stressed his debt to his fellow lifelong Somerset supporter Barry Phillips, who has shared the detailed research.
The extensive new research that went into the book's preparation has revealed the need for numerous changes – the numbers run into the hundreds – to the established records of individual players. These range from relatively minor (though important) details of their exact dates and places of birth and death, through the correction of errors in players' names, right up to the identification of a number of previously unknown cricketers who played for the county, who had not been identified as first-class players. Beyond these basic biographical details, throughout the book "myths are exploded and countless new facts are unearthed".
In celebrating the book, the committee were struck both by the writing and by the original research that it contains. It was therefore decided – for only the second time – that the title of Statistician of the Year should be awarded jointly, to Stephen Hill and Barry Phillips.