Welcome to the ACS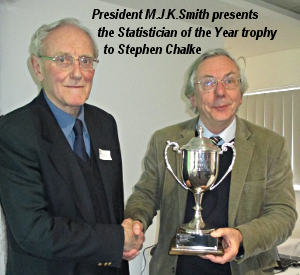 Welcome to the website of the Association of Cricket Statisticians and Historians. If you are looking for an answer to any question about cricket, seeking clarification about a particular record or feat, or searching for information on a team or a particular player, you have come to the right place, as the members of the Association have a wealth of knowledge and expertise about the game, its records and the feats of players and teams all over the world.
If you have a query, please send an e-mail to secretary@acscricket.com and the Secretary of the Association will point you in the right direction.
If you are undertaking family history and seeking information about a relative, or if you are looking for information about a particular match, you will find the CricketArchive site a useful starting point.
Many members of the Association have helped to compile this archive, and the information you are seeking may already be there.
Andrew Hignell, Secretary
---
Overseas First-Class Annual
We are pleased to announce that the Overseas First-Class Annual is finally available after the unexpected delay caused by the discovery of asbestos in the building where the books are bound. If you haven't yet placed an order, now is a good time to do so!
---
Dennis Lambert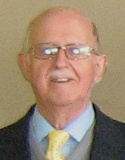 We are sorry to announce the death of Dennis Lambert, one of the Association's Founder Members, on 14 November. He was 82.
In October 1972, Dennis Lambert and Robert Brooke placed an advert in The Cricketer, asking anyone interested in forming a 'Cricket Statisticians Association' to get in touch. This led to a meeting at Edgbaston in April 1973, which agreed by a single vote to form a new body, independent of the Cricket Society. Dennis became the ACS's first Secretary and was Chairman from 1979 to 1981.
An accountant, Dennis was later the official statistician of Leicestershire CCC, and wrote the county's history for the Christopher Helm series. He took an interest in all ACS projects, especially overseas cricket and the Minor Counties. Since 2007, he had served on the Grants Subcommittee, vetting applications from members for research grants.
Dennis and Robert were named the ACS's first Honorary Life Members in 1987.
---
ACS Sales
Contact details for ACS Sales are currently as follows:
Mick Pope
ACS Sales Officer
25 Airedale Avenue
Tickhill
Doncaster
South Yorkshire
DN11 9UH
Tel: 01302 745853
Email: sales@acscricket.com
Please watch out for further announcements, but remember that you can also buy books through our online shop.
---
Cricket: A Weekly Record 1882-1914 now online
The digitised version of Cricket: A Weekly Record of the Game, the magazine which ran from 1882 to 1914, is now available here on the ACS website. There is also a link to it in the left-hand sidebar.
---
ACS Online Cricket Records
The Association of Cricket Statisticians and Historians' Online Cricket Records Section covers first-class cricket, Test cricket, List A, Twenty20 and women's international cricket; it is currently being extended to cover all women's cricket. Suggestions for improvements or corrections should be sent to records@acscricket.com