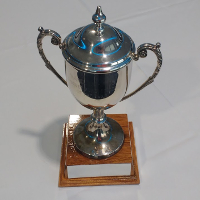 The Statistician of the Year award recognises outstanding services to cricket statistics and historical research, usually in the past year but sometimes taking into account a lifetime's achievement.
It was inaugurated in 1986, and sponsored by Hamlyn Publishing Group for its first two years.
In 2017, the award was given the name the Brooke-Lambert Trophy, to honour the ACS's two founders, Robert Brooke and the late Dennis Lambert.
The following have won the ACS Statistician of the Year award:
Back to Awards