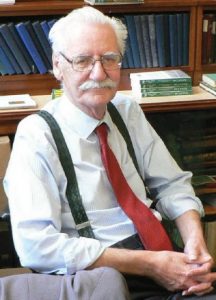 In 2022, the committee introduced an occasional award to a member or members of the ACS in memory of the Association's long-serving Secretary Peter Wynne-Thomas, in recognition of his willingness to assist members and others on any cricket matter, at any time.
The Peter Wynne-Thomas Award has been inaugurated as a way of acknowledging the contributions of individual members who, by their own voluntary efforts, have provided help or other benefits to the wider membership in particular ways over a lengthy period.
The inaugural winners are John Ward and Harry Watton.